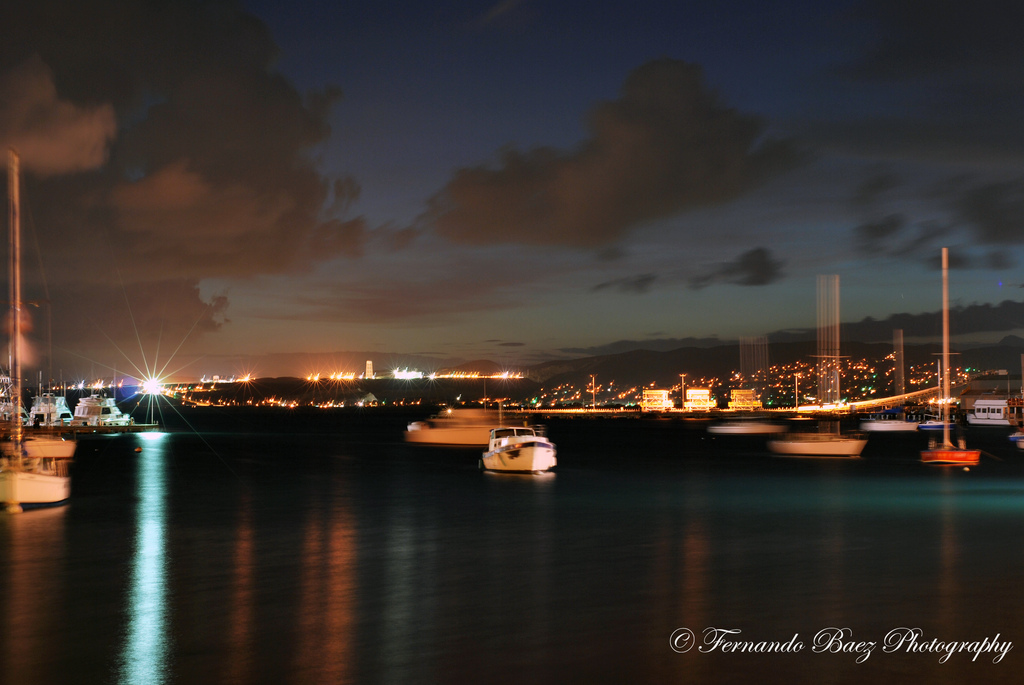 Long exposure photography is using a long duration shutter speed to capture the stationary elements of images while blurring or obscuring its moving elements.  Long exposures are easiest to accomplish in low-light conditions, but can be done in brighter light using Neutral Density Filter  Long exposure photography is often used in the night in order to produce a near daytime effect in the photo.  By leaving the camera's shutter open for an extended period of time, more light is absorbed, creating a brighter product.
You need a Tripod to create a sharp photo and some moving subject to create a beautiful picture with some interest.  If you don't have a tripod you can use any hard surface like a table or something to stabilized the camera.  In the above picture I use a wooden fence to stabilized the camera, an ISO setting of 100 for 30 second of exposure.
Try shooting in the night and you will be amazed with the result of long exposure photography and believe me its really worth it.
Now go out and shoot!